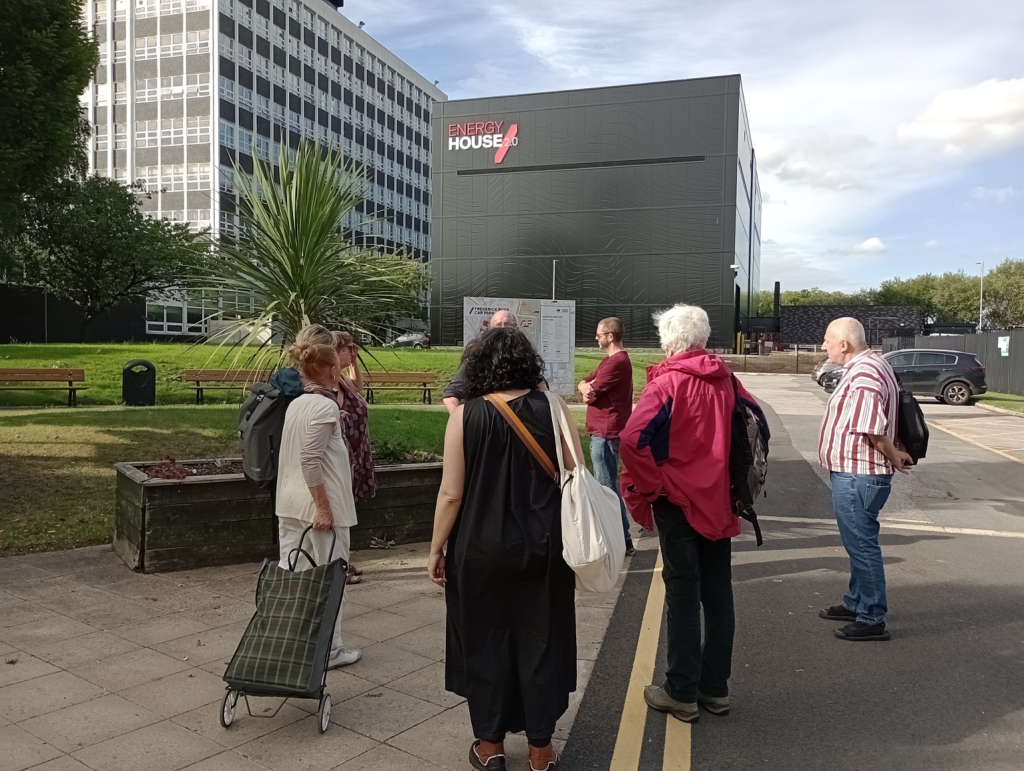 We have worked closely with the GM Community Led Homes Hub since it came into being. The Hub produce regular newsletters (you can sign up here for your own copy), and hold monthly forums or visits. In August there was a day out in Liverpool to visit some inspiring community led housing, and in September a visit to the Energy House at Salford University.
As a member of the UK Cohousing Network we are also on their mailing list, and some of us are also regulars at their cohousing cafes on zoom – news, speakers and opportunities to chat to others to find out what's going on in the UK cohousing world.
We've also continued to visit other cohousing schemes both as a group and as individuals – this year's UK visits included LILAC in Leeds (including meeting the chickens!) and Marmalade Lane in Cambridge.