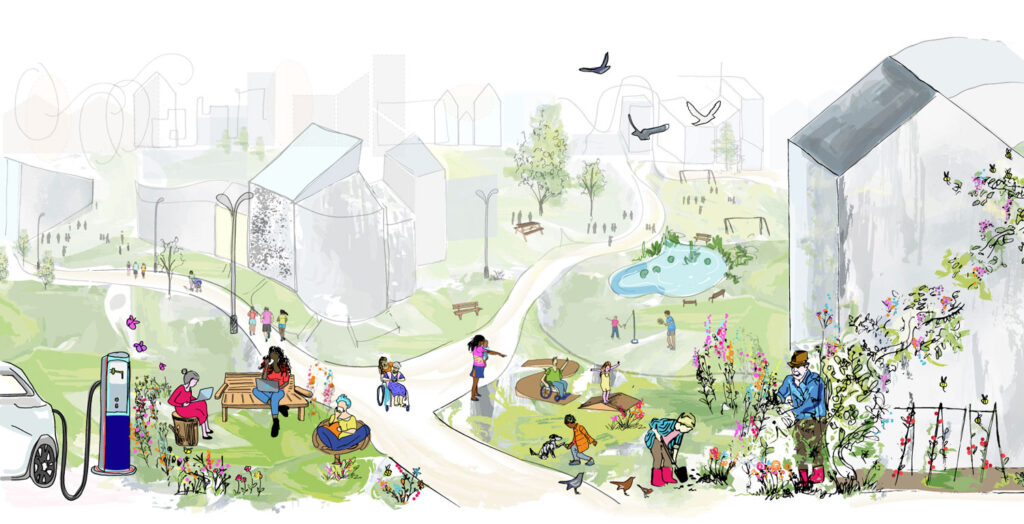 Two members of MUCH took part in a half day workshop, in Manchester, as part of the Design Council's project 'A public vision for the home of 2030'.  A report on the project has recently been published.
The participants at the Manchester workshop came from a variety of backgrounds, including architects, planners, academics, other housing professionals as well as individuals involved with community led housing.
The report identified 6 priorities for creating good homes.
Being fit for purpose
Giving people agency
Addressing the climate crisis
Connecting people and their communities
Meeting the needs of every life stage
Representing something different
These feature to a greater or lesser degree in many types of community led housing, and not surprisingly confirm that mainstream housing development often does little to provide what people actually want.
During the workshop we worked in groups, and it was interesting that only one group came up with ideas for a single home, while all the other groups recognised that the local neighbourhood or community was as important as the individual home.
Sian
July 2020